As an integral part of your home's structure, flooring maintenance should be completed with care. With different materials come different cleaning requirements, to maintain a quality condition. Cleaning too abrasively can damage your property, which is why we are here to help.
Discover the recommended care for different types of flooring in your home: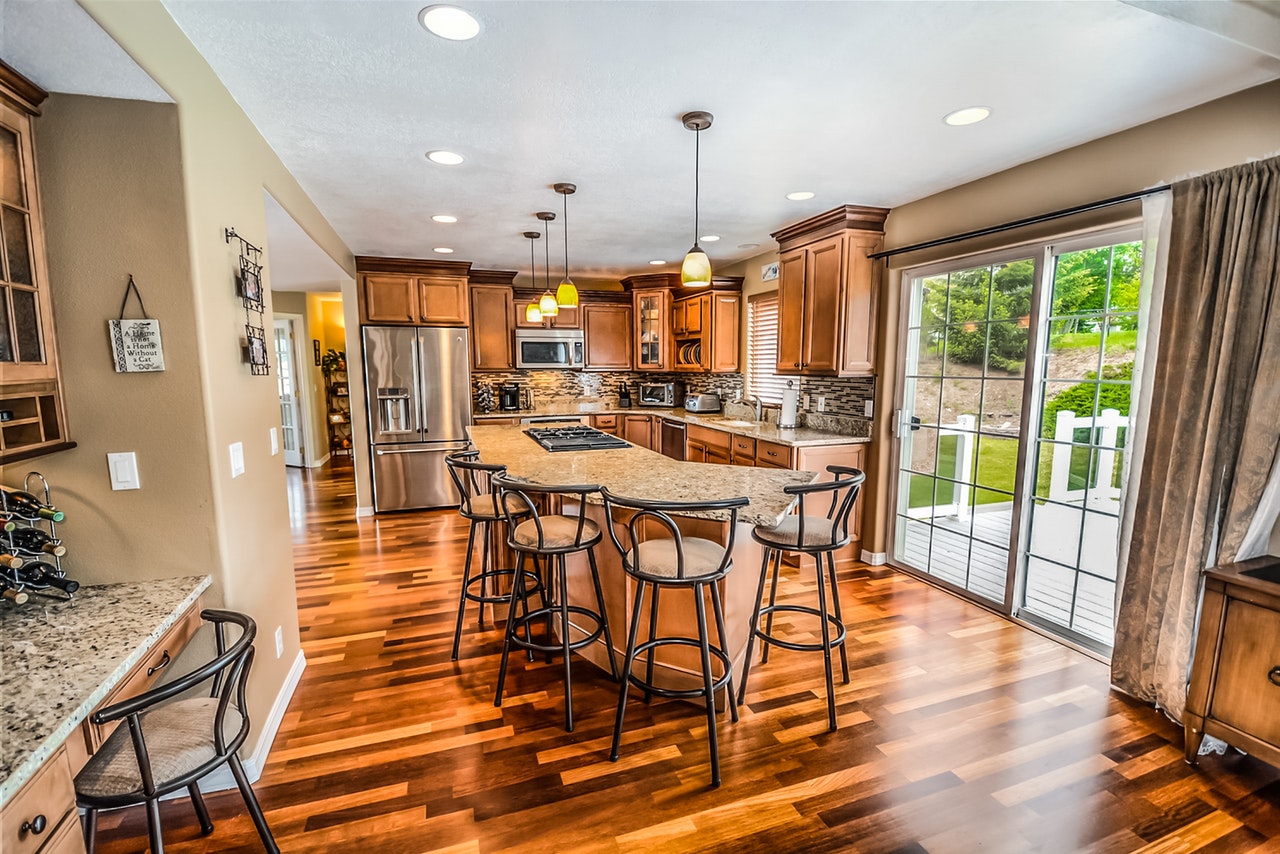 Laminate Flooring
While laminate flooring is quite durable, the key is to prevent water damage from occurring underneath the laminate planks. Vacuum laminate flooring on tile mode and only use a lightly damp mop for spills. It is also recommended that when laminate flooring planks begin to look worn, resist polishing and replace them instead.
Cork Flooring
Cork is a very porous material, making it vulnerable to water damage. Despite many cork floors being sealed to limit its absorbency, you should still remain cautious with cleaning. In general, stick to using gentle cleaners, wipe up spills quickly, vacuum to prevent scratching and wash weekly.
Hardwood Flooring
With hardwood flooring, you will have the option of a wax or polyurethane finish. If you're unsure which finish you have, wax flooring smudges. Wax hardwood flooring is also easily damaged by water, which is why regular vacuuming, sweeping and dust mopping is recommended.
Whereas polyurethane hardwood flooring is water and stain resistant. Therefore, it is safe to damp mop, providing excess moisture is cleared away with a microfibre cloth.
Bamboo Flooring
Bamboo is great for homeowners looking for a sustainable flooring option. However, regular bamboo flooring can be susceptible to easy scratching, whereas stand bamboo flooring is much more durable compared to many flooring types. While sweeping, be cautious of sweeping debris and dirt to avoid marking the planks.
Vinyl Flooring
Vinyl flooring requires gentle cleaning, with a simple spritz and dry mopping. Steam cleaners are another option for a non-abrasive clean. Steam cleaning can also help with cleaning the grout, as well as the vinyl. It can lift bacteria and clean away stains with minimal effort.
Natural Stone Flooring
Harsh cleaning agents can be harmful to natural wood flooring, including bleach, ammonia and DIY cleaners using vinegar. Acidic liquid may cause the floors natural minerals to react, which is why ph-neutral and non-chelating cleaners are recommended.
If your natural stone flooring is not sealed, use a steam cleaner for stubborn dirt. For general cleans, hot water with a microfibre cloth is fine. This will prevent chemicals seeping into the stone.
Book Your Cleaning Service Today
At Hertfordshire Domestique we offer a range of flexible and budget friendly cleaning packages. Our team of fully trained cleaning operatives are here to help you maintain a clean and structured home.
Complete our enquiry form for more information.